TriState Bird Rescue & Research
The Zoo has had a long-standing cooperative relationship with Tri-State Bird Rescue & Research. They have always been available to offer medical and nutrition care and advice for both native and non-native birds in our collection. In turn, we have been able to give a few of their rescues a home at the Zoo, help with placement of birds at other zoo facilities, purchase difficult to attain feed and supplies and offer freezer space for their large loads of frozen fish.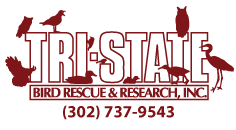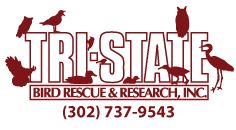 Delaware Kestrel Partnership
The Brandywine Zoo is the leading organization in the Delaware Kestrel Partnership, a group of local nonprofit and governmental, conservation-focused, organizations working together to research and recover American kestrels in Delaware. Find out more.
Urban Wildlife Monitoring
From camera traps to peregrine fledglings, our zoo research team studies and supports a variety of urban wildlife conservation projects. Find out more.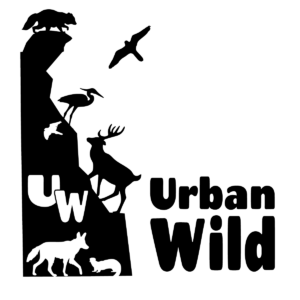 ---
Below are projects we currently support or have supported in the past few years.
Andean Condor Conservation Program, Colombia
In 2003, the Association of Zoos and Aquariums (AZA) began a Species Survival Plan (SSP) for Andean Condors. The goals of this SSP were to organize collaborative efforts of AZA zoos housing Andean condors in their captive breeding programs in order to help reinvigorate wild condor populations. Since 1989, 80 captive bred condors have been reintroduced in South America through the AZA's release program. Additionally, through the SSP wild populations are monitored with wing tags and radio tracking devices. This helps researchers gather data identifying condor ranges, which will help conservationists identify appropriate habitats to protect. The SSP for Andean condors is coordinated by efforts of the San Diego Zoo Safari Park and the Los Angeles Zoo and Botanical Gardens.
The Brandywine Zoo has supported research efforts of Andean condors in their home ranges by providing insight and information on our own pair of condors, as well as purchase radio tracking devices for wild condors. For more information visit the San Diego Zoo's condor program page or the SSP fact sheet for Andean condors.
MADAGASCAR BIODIVERSITY PARTNERSHIP
Madagascar Biodiversity Partnership is an organization focusing on reforestation efforts in Madagascar, focusing on habitats crucial to Critically Endangered wildlife including lemurs and radiated tortoises. In particular, they focus on reforesting trees critical to the diet of black and white ruffed lemurs, who consume tree fruits and disperse seeds throughout the forest in an essential ecosystem service. Additionally, they reforest commercial trees which are sustainably grown to generate income and jobs for local communities.
CONSERVATION FUSION
Conservation Fusion is an international non-profit organization established in September 2010 to engage individuals and communities in education about the world's unique biodiversity, promoting knowledge and understanding while instilling ownership and ultimately responsible, sustainable stewardship to the environment on a local and global scale.
Red Panda Trust
The Red Panda Trust (RPT) is a non-profit organization dedicated to connecting Research to Conservation in the context of the threatened Red Panda. Established in 2014,  they have projects implemented throughout Nepal and their range countries. Inspired by the charismatic nature of the Red Panda and their dire threat, Founder Emma Dale set up the Red Panda Trust to connect Research and Researchers directly to the conservation of the Red Panda. They have set out to develop a model that can be applied to a range of species, which may permit exciting conservation initiatives. In the past, we have supported RPT's efforts to develop permanent water sources in Nepal for local Red Panda populations.
---