Volunteer or Intern at the Brandywine Zoo
MAKE A DIFFERENCE IN THE LIVES OF TENS OF THOUSANDS OF PEOPLE EACH YEAR!
We invite you to explore the Zoo's volunteer opportunities and internship program. The Brandywine Zoo depends on people like you for support of its commitment to providing excellent care for our animals, a great experience for visitors and a better future for all living things.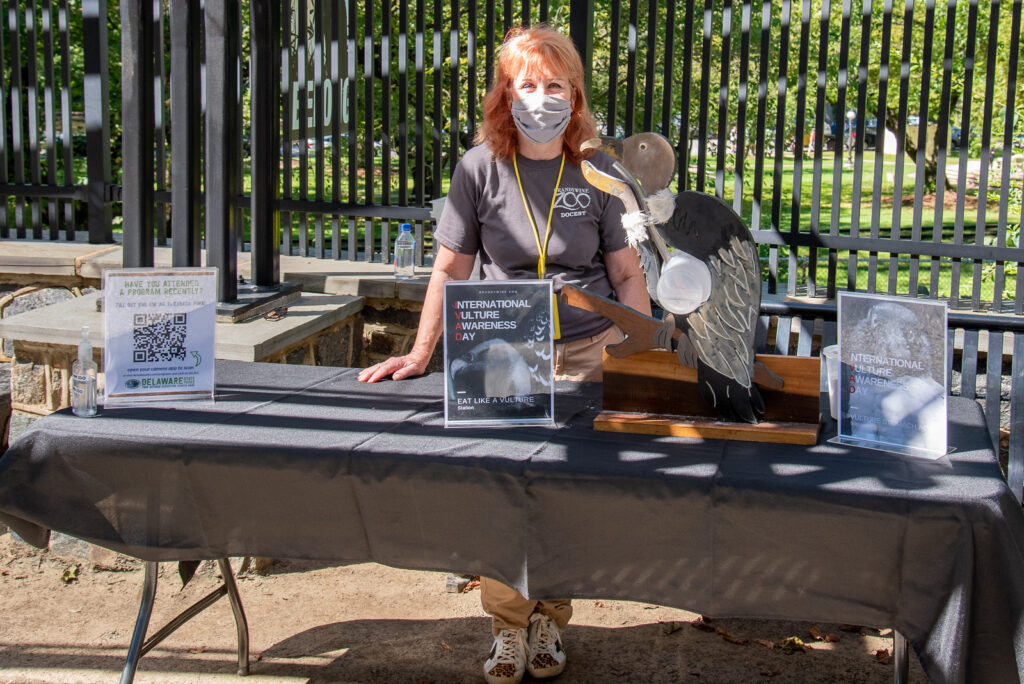 Internships (18+)
The Brandywine Zoo is a proud member of Delaware State Parks.  The Delaware State Parks Internship Program provides opportunities for qualified students and career-focused graduates to apply learned theory and experience to practical situations and to observe an organization first-hand. Brandywine Zoo internship opportunities in this program include environmental education and animal care. Available internships are often offered on a rolling basis as they become available. Interns are provided a stipend, and shared housing may be available.
Education Internships
No positions are open at this time.
Animal Care Internships
Animal Keeper Apprentice: We are searching for a qualified and dedicated candidate to fill a 1 year Animal Keeper Apprenticeship. This is a full time, 37.5-hour a week volunteer position with stipend. This person will work directly alongside senior zookeeper staff in the Animal Care Department of the Zoo. Click here to apply.
Come be a part of life at the Brandywine Zoo! As a Docent, you'll guide guests through the world of wildlife, answer questions about or narrate animal behavior and be a part of creating or sustaining the lifelong love of animals in our guests. Docents are a very important part of our education team here at the zoo. As a zoo docent, you'll be a member of a critical group that assists staff in making sure our guests walk out of the zoo more knowledgeable and prepared to think about our animals and conservation solutions out in the world.
The Brandywine Zoo Education Department is seeking fun, mature and engaging volunteers for the Docent Program. These volunteers complete a series of required formal trainings. The Brandywine Zoo's Docent Program offers a new level of responsibility and commitment for individuals who can contribute consistent service and dedication to the Brandywine Zoo.
If you have questions or comments, please email sara.kennedy@delaware.gov.
Location: Brandywine Zoo – Wilmington, DE
Supervisor: Manager of Volunteers – Sara Kennedy
Schedule: Minimum of 24 shifts per year
Apply: Applications open January 1 2024 and are due no later than January 31, 2024.
Training Dates: For program year 2024, training dates are: March 2, March 9, March 16, and March 23. Times TBD, generally 9 AM – 3 PM.
Qualifications
Applicants must be 18+ years old.
Willing and able to complete a background check performed by the Division of Parks and Recreation.
Fluent in the English language (verbally and via written communication).
Provide proof of negative TB Test within the last 12 months before start date.
Must have an interest in working with the general public and effective public speaking skills such as enthusiasm, voice inflection, and varied facial expressions.
Must have the ability to change messaging to fit with people from various backgrounds and age groups.
Candidates must exhibit consistent professional characteristics such as a punctuality, positive attitude, initiative, emotional maturity and self-responsibility.
Able to commit to upholding all Zoo safety and personnel policies, and support the overall mission of the Brandywine Zoo.
Responsibilities
Interpreting conservation messages by conducting activities in the zoo for guests of all ages.
Educating guests about the animals at the zoo.
Handle (often fragile) biofacts such as pelts, bones, etc.
Assist educators with traveling programs.
Participate in the zoo's special events as schedule allows.
Other duties as assigned
Follow all Brandywine Zoo and Delaware State Policies and Procedure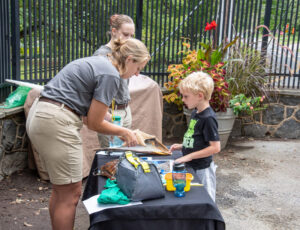 Training: Docents will receive onsite training from the field experts they will be working with to help become the best interpreters they can be! Topics covered include animal natural history, conservation initiatives, how to be a great interpreter, and more! In addition to the skills learned during training, docents will have the opportunity to build critical skills that can be used in various careers like education, conservation, natural resources management, animal management, ecological studies, etc. We also have various ways to further your knowledge about animals, conservation, and interpretation through access to additional online trainings.
Opportunities for school credit or Continuing Education Credit are available.
Docent Perks: Docents will have the opportunity not only to visit ALL Delaware State Parks at no fee, but also participate in many of the tours, programs, and associated events for free. Delaware State Parks span the length of the state and whether it be canoeing at Lums Pond State Park, surfing at Delaware Seashore State Park, attending a concert at Bellevue State Park, or touring the living history facility at Fort Delaware, there is certainly something for everyone.
All Delaware State Parks 18+ volunteers are required to undergo and successfully complete a background check performed by the Division.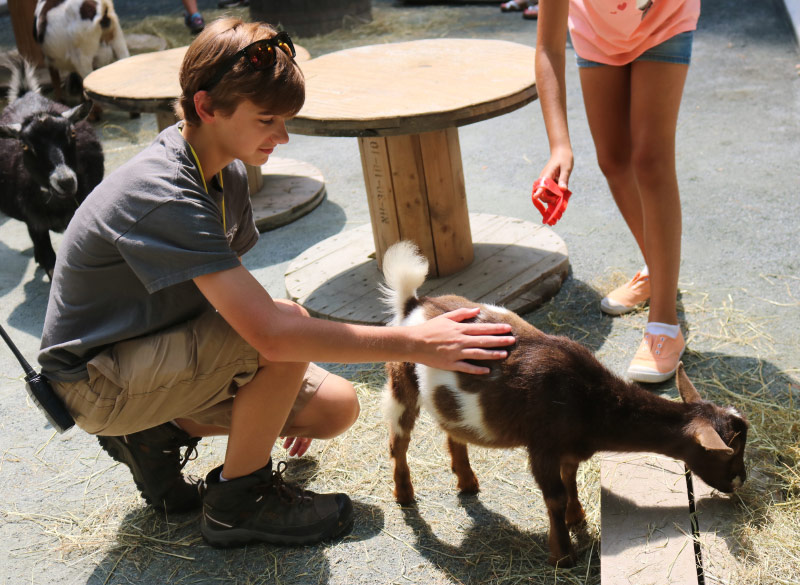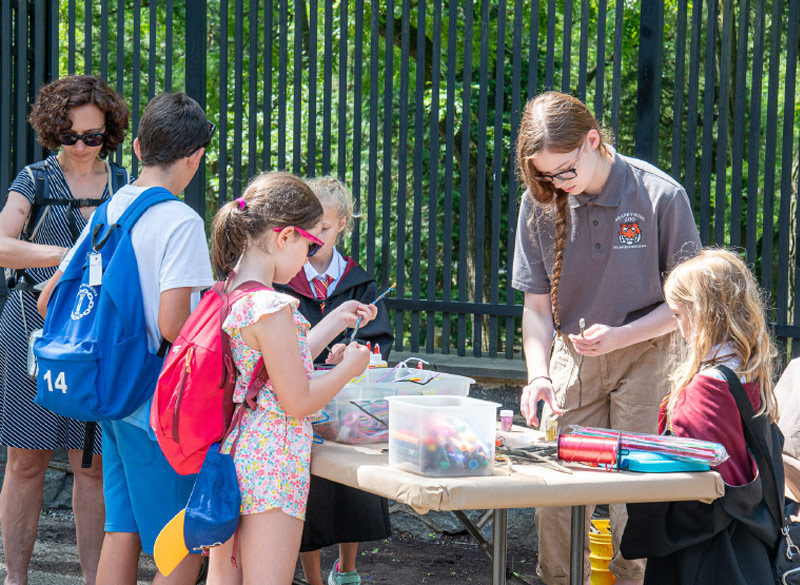 Come be a part of the life of the Brandywine Zoo! We're seeking dynamic and engaging teens who are interested in education and conservation. This program is volunteer position that alternates between various positions throughout the zoo including educating guests, helping in the barnyard, and being an assistant camp counselor. You'll be a member of a critical team that assists the Brandywine Zoo staff in making sure our guests walk out of the zoo more knowledgeable and prepared to think about our animals and conservation solutions out in the world.
If you have questions or comments, please email sara.kennedy@delaware.gov.
Our VolunTEEN program is full for 2023!  Check back in March of 2024 when applications open again.
Summer Camp Assistant
Camp Assistants will work M-F for their selected weeks assisting our Zoo Camp Staff with on-site camps. Assistants will help lead activities and games, assist staff with managing campers, and contribute to an overall FUN and educational camp for our campers! For information on the camps you could help lead, please visit our Summer Camps page.
Shifts: 8:00AM-4PM, M-F, minimum of 1 week
Barnyard Monitor
Barnyard monitors will assist zoo guests in friendly interactions with the goats during their visit. This includes interpreting the goats, showing how to gently interact, and even brushing the goats. Goat yard monitors may also be asked to clean and rake the barnyard during their shift.
Shifts: 9AM – 12:30PM or 12:30PM – 4PM. Preferable to select one reoccurring day.
Interpretation Station
Volunteens will lead guests through entertaining learning activities and games, as well as safely present and handle animal biofacts while teaching guests about our animals and conservation efforts we support.
Shifts: 9AM – 12:30PM or 12:30PM – 4PM. Preferable to select one reoccurring day.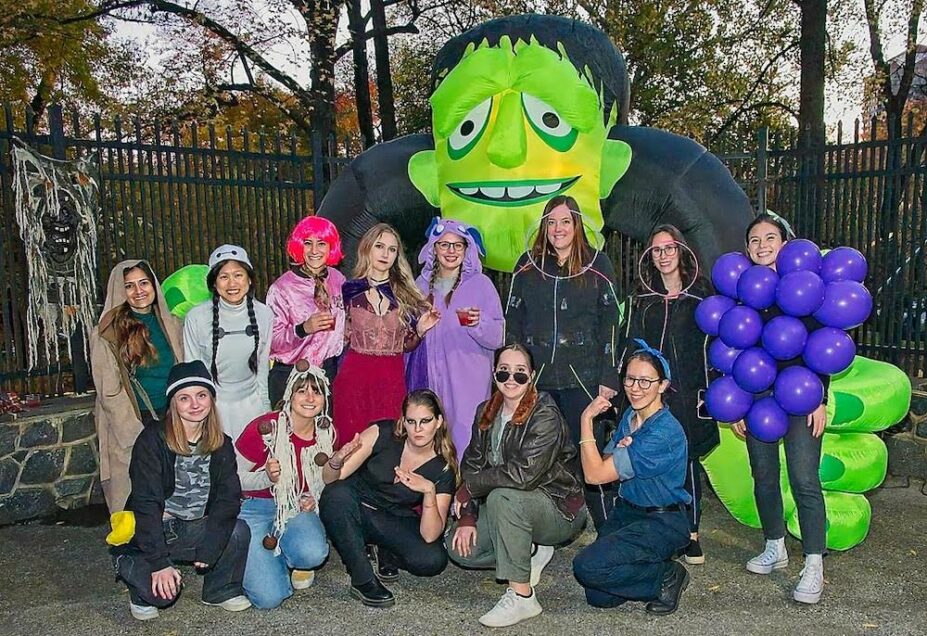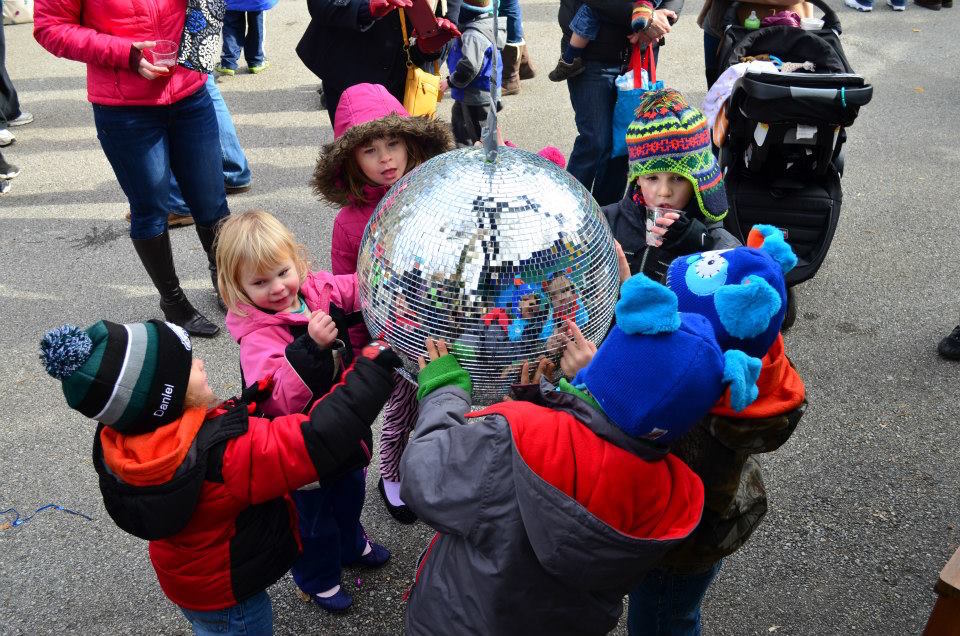 The Brandywine Zoo is currently looking for volunteers who can help us with events!
We need volunteers who can come help at our various events throughout the year. Some of them being:
-Boo at the Zoo
-Santa at the Zoo
-Sip and Strolls
-And many more!
If you have questions or comments, please email sara.kennedy@delaware.gov.
KESTREL NEST BOX MONITORING
Active season for monitoring is late February through August with once a week check-ins on assigned boxes.
The Brandywine Zoo's American Kestrel nest box program started in 2014 and was the first in-situ field conservation project conducted by the Zoo in its 109 year history. To this day, while operating on a shoestring budget, with one stipended research apprentice and 6-8 volunteer monitors, we are fully committed to learning as much about this small falcon as we can.
From 2014-16, the Zoo operated primarily independently in installing and monitoring nest boxes, but in 2016 we formally formed the Delaware Kestrel Partnership (DKP) to include other resource partners in the state in this effort to study Kestrels. Today, the DKP is made up of The Brandywine Zoo, The Delaware Zoological Society, Delaware Fish and Wildlife, Delaware State Parks, Delmarva Ornithological Society (DOS), Tri-State Bird Rescue and Research, Delaware Nature Society, and The Peregrine Fund's American Kestrel Partnership (AKP), in addition to a number of public lands groups and private landowners.
This Partnership has allowed the Zoo to develop protocols and knowledge sharing opportunities, investigate historic Kestrel research in Delaware, and work as a group to determine the underlying cause(s) to Kestrel population decline in the State.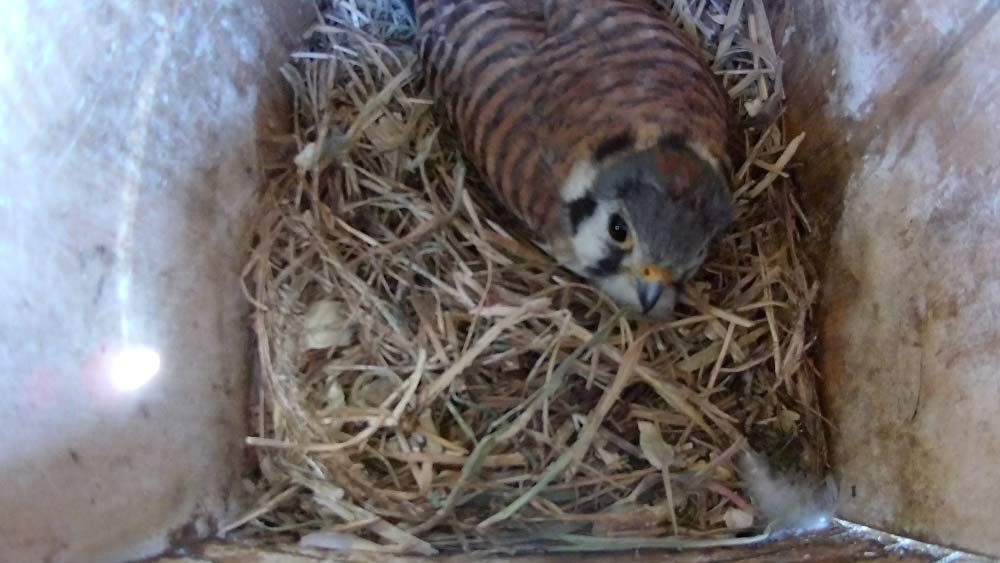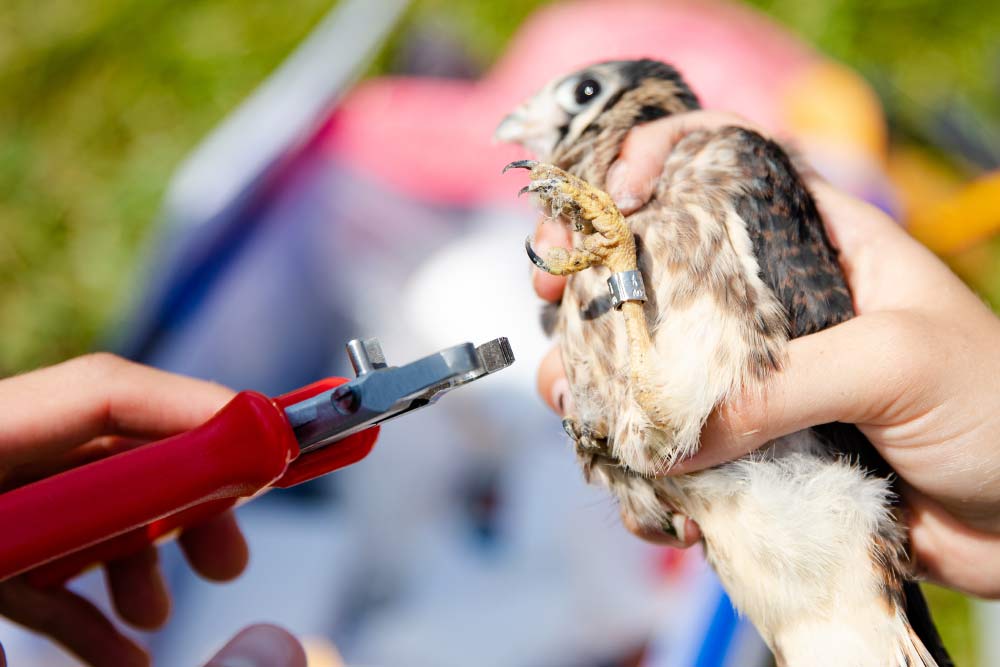 Urban Wildlife Information Network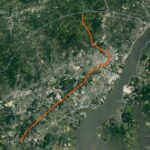 In the fall of 2017, The Brandywine Zoo partnered with the Lincoln Park Zoo's Urban Wildlife Institute (UWI) to conduct passive monitoring of wildlife within the State of Delaware. This project specifically focuses on monitoring green spaces inside and outside of Wilmington, Delaware at field sites along an urban to rural gradient. This monitoring project is conducted using game cameras placed along a transect running through rural to urban areas in New Castle County. The images and activities observed will be used to help connect people to nature and educate the public about the importance of biodiversity within a natural community.
---
We are currently not accepting volunteers, but check back soon!
Volunteers for this project would help our research team deploy cameras around New Castle County, Delaware and/or inspect photos taken by these cameras to identify the animals contained. This project is a part of the continental Urban Wildlife Information Network. We joined with the goal to study and report on urban wildlife activities in the Delaware valley to the greater network, but also to better connect our own communities to the wildlife in our backyards.
Camera deployment consists of deploying 3-5 cameras for the seasonal deployments (January, April, July, and October deployments), check back on cameras for battery life and memory cards, and pull cameras from the field 1 month after deployment. Deployments and maintenance, depending on location, could take up to an hour per site, plus driving time. This opportunity requires being outdoors, in all weather, for extended periods of time, bending, lifting, or carrying sometimes heavy objects, traversing uneven or even slippery terrain outdoors, crossing streams, climbing riverbanks, etc.
Photo inspection includes tagging critical information in photos received from our camera traps set up around New Castle County. All volunteers for this project need to have a Gmail account in order to access the online portal. Volunteers can work independently and at their own pace.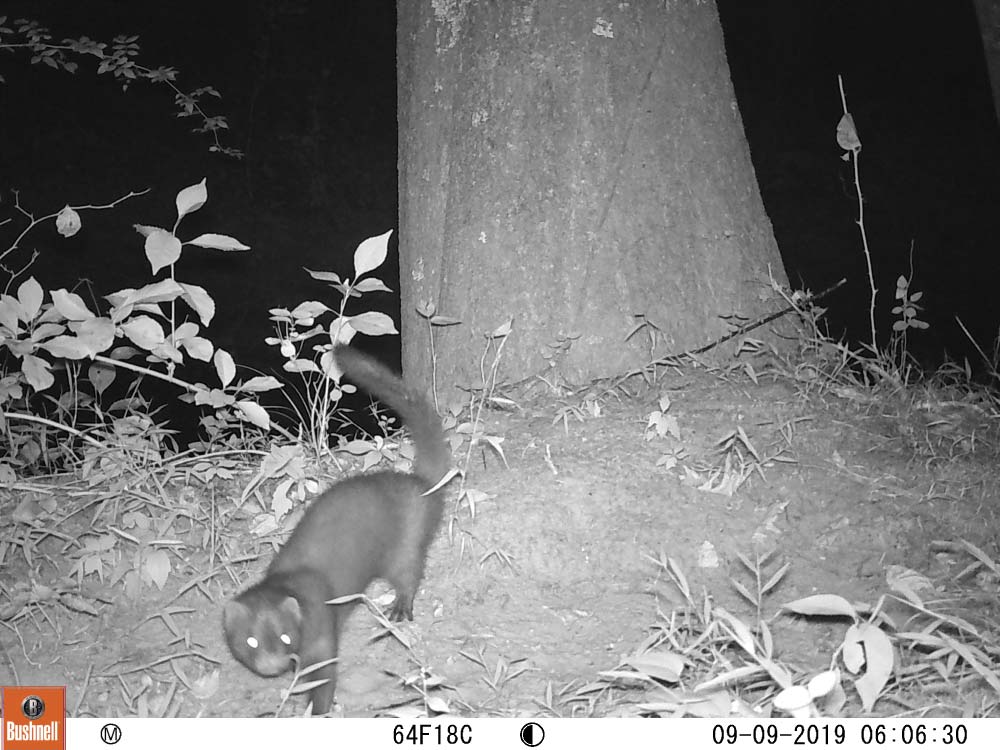 Frequently Asked Questions
When will I hear back regarding my application?
Since we receive so many applications, please be patient! Keep in mind that incomplete applications will not be considered. Be sure to check the email address listed on your application, including spam folders! If it has been 2 weeks or longer since you've submitted your application, please reach out to the Brandywine Zoo Volunteer Manager, sara.kennedy@delaware.gov.
Will I need a background check?
Every volunteer and intern over 18 will receive a background check as a part of their onboarding package. VolunTEENs 16+ who will assist in supporting our summer camp programs will receive an adjusted DCYF background check.
Am I allowed to touch or interact with the animals when I volunteer?
For the safety of our animals and staff, opportunities that work directly with animals are reserved for certain positions in our internship program. VolunTEENs will have the opportunity to work in our Barn Yard after completing training. All other volunteer positions will not directly work with our animals.
Can I volunteer with friends from a local group or co-workers?
Yes! We welcome groups from any organization to come and help out as needed. Please contact sara.kennedy@delaware.gov for specific opportunities.
If I volunteer will this lead to a job at the zoo?
The experience gained through volunteering will help when it comes to applying for jobs and for interviews. But you would still have to apply and compete for any job; there is no guarantee of employment.
What if I get hurt during my volunteer service?
Volunteers engage in volunteer activities at their own risk and are responsible for their own actions.
There is an optional CIMA VIS Volunteer Accident Insurance policy available at no charge to any registered Delaware State Parks volunteer and provided by the Friends of Killens Pond State Park. The policy is in excess of any other health insurance that volunteers may have in place. Should a volunteer not have insurance, this policy would be primary based on policy requirements.
By providing this insurance, the Friends of Killens Pond State Park in no-way assumes liability or responsibility for any volunteer participating in Delaware State Parks. Volunteers electing to use this insurance have to sign a waiver acknowledging this understanding.
The policy does not include Excess Automobile Liability Insurance.
How many internship positions do you have?
Number of internship opportunities vary from year-to-year. Please check the intern tab for more information.
Can I serve court-mandated community service?
Currently, we do not accept those who need court-mandated community service hours. Please contact Delaware State Parks through their online inquiry form in order to be matched to a park that can provide that opportunity.
If I'm an international applicant, will I be considered?
Visa/Citizenship: Only United State citizens or for those eligible to work in the United States with a US Social Security number may participate in the Delaware State Parks and Brandywine Zoo Internship Program. Delaware State Parks and the Brandywine Zoo cannot sponsor a work visa at this time. More information on working in the United States can be found here and here. In addition, we would require a background check from a law enforcement agency corresponding to the applicant's address and have it translated into English by a certified translator for our review.
Driving/License: Applicants will also need to obtain a US driver's license to operate a vehicle for Delaware State Parks during their duties and will need to provide their own transportation to and from our work locations. Information on Delaware's regulations for driver's license applicants can be found here.
Financial: Any fees incurred by moving would be the applicant's responsibility. Delaware State Parks and the Brandywine Zoo will not reimburse any relocation fees. We also recommend looking into the cost of health insurance through the Healthcare Marketplace prior to applying if you don't already have coverage. Delaware State Parks does not provide health insurance for interns.
Please consider all requirements before applying to our positions.
Do you have any veterinary internships or job shadowing?
At this time, we do not offer veterinary shadowing or internships at the Brandywine Zoo. We do have a list of available and recurring internships that will be accepting applications as positions open. Keep an eye on our social media and AZA Job Board postings for future updates.