Conservation
We're doing our part to support conservation here in Delaware and around the world!
The Brandywine Zoo is a committed conservation partner in Delaware, and we work with local community partners as well as international partners to support wildlife conservation around the world.
---
Brandywine Zoo Conservation Programs
Delaware Kestrel Partnership
In 2014, the Brandywine Zoo began a monitoring project for the American kestrel in Delaware. This project is hoping to shed light on kestrel breeding and populations in the state in an effort to better understand reasons for their population decline. For more information about this project, please visit our Delaware Kestrel Partnership page.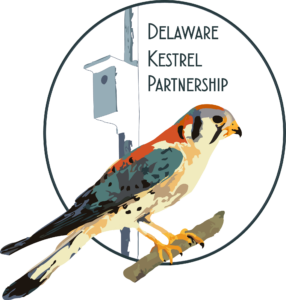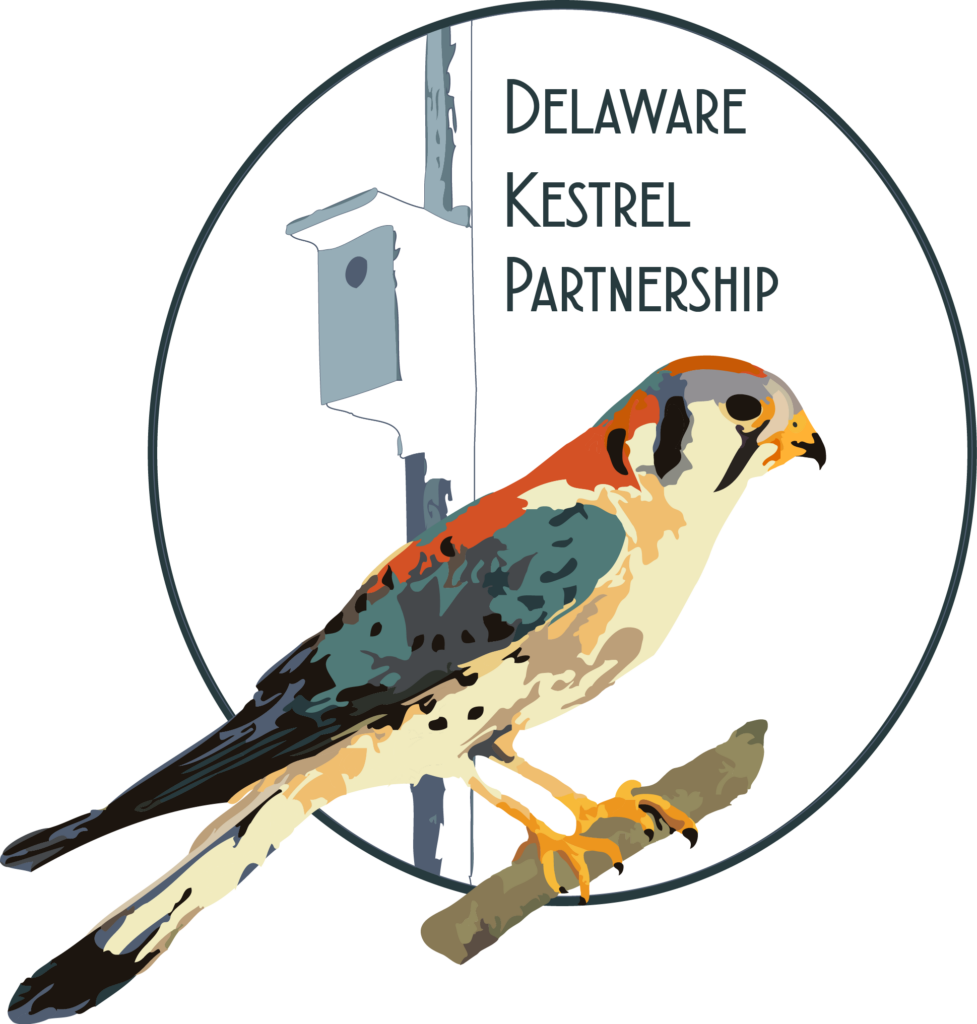 ---
Urban Wild: Wildlife Monitoring
Since the fall of 2017, the Brandywine Zoo has been monitoring wildlife across New Castle County, Delaware, in order to better understand the distribution and diversity of wildlife in urban areas. Find out more.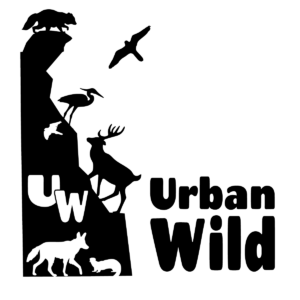 ---
REthink Plastics
Join us in skipping the straw and saying no to single use plastics! Businesses can check out our downloadable documents that can help you and your staff switch to reusable or sustainable straws, including finding suppliers! Find out more.
---
Drink Bird Friendly
Do you love coffee? Did you know the coffee you drink can support conservation programs and coffee farmers? Are you a coffee roaster, restaurant or café, or just coffee connoisseur? Check out the Drink Bird Friendly program, see where you can purchase Bird Friendly coffee, or how to carry it at your location. Find out more.
---
TriState Bird Rescue & Research
The Zoo has had a long-standing cooperative relationship with Tri-State Bird Rescue & Research. They have always been available to offer medical and nutrition care and advice for both native and non-native birds in our collection. In turn, we have been able to give a few of their rescues a home at the Zoo, help with placement of birds at other zoo facilities, purchase difficult to attain feed and supplies and offer freezer space for their large loads of frozen fish.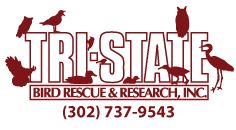 ---
Global Support
Current projects we support
Conservation Fusion
Conservation Fusion is an international non-profit organization working to build and strengthen our world through conservation, education and collaboration. Based in the USA, we began in 2010 with the vision to educate people about the world's unique biodiversity and to promote sustainable stewardship of the environment, both locally and globally.Most of our current international projects are focused on Madagascar, an island off the eastern coast of Africa. Everything we do is motivated by a goal to protect and preserve our world's people, animals, and environment.
2021 – Lemurs, Learning & Livelihoods; Inspiring Global Conservation Action
The CF team addresses local threats in multiple capacities; including environmental education at 3 local schools, teacher training, leadership workshops, village visits and through hands-on, active experiences such as conservation camps, movie nights, eco-field trips, conservation festivals, eco-tourism, business trainings, reforestation events and art. We tackle local challenges such as poverty and food insecurity with agriculture workshops, planting cash crops, school gardens, empowering women and training next generation scientists. Ultimately, we are committed to building capacity by investing in local leaders.
---
Kaminando
Kaminando Habitat Connectivity Initiative (Kaminando) is a non-profit organization striving to maintain habitat connectivity and biodiversity within the Indigenous Guna Yala territory and adjacent lands in Panama. With an emphasis on the threatened jaguar, Kaminando embraces advanced biological research and community engagement, merging applied science with traditional ecological knowledge to create a collaborative conservation effort.
2021 – Forest connectivity for biodiversity: Jaguars in jeopardy
The project's research component deploys a network of motion-activated camera traps to capture images of jaguars and prey to bridge the knowledge gap on jaguar ecology and prey availability in the region. Further, the project cultivates social awareness, behavioral change, and leadership skills as catalysts for systematic change and human-wildlife coexistence.
---
MADAGASCAR BIODIVERSITY PARTNERSHIP
Madagascar Biodiversity Partnership (MBP), founded by Dr. Edward Louis, Jr. in 2010, is a Malagasy NGO that works alongside local communities to help restore and protect Madagascar's forests and diverse wildlife. The MBP has four field stations in vastly different environments ranging from rainforest to desert that are staffed by experts from the villages surrounding them. The team's intent is to protect biodiversity through lemur and tortoise monitoring programs, along with an aggressive reforestation initiative, having planted over 4 million trees since its inception with community volunteers. Economic improvement, community engagement and development, empowering women, and implementing sustainable practices are some of the main tenets of our organization. We also perform patrols and sensitivity events to help prevent illegal logging and destruction of the forest, put on and enforced through our partnerships with local and regional authorities.
2021 – Alley cropping in reforestation – a pilot project in Madagascar
Location: Sangasanga Mountain, Kianjavato, Madagascar
Funding will allow MBP to explore the experimental use of alley cropping reforestation efforts and will go toward the installation of the first phase of the alley cropping system. Phase one, which planting the rows of fast-growing species and alleys of cover crops will be completed in the first year and slower-growing native trees in phase two. The harvested "crop" trees will help native trees go and provide economic benefits when harvested. Funding will also be used to purchase shovels and to buy locally made baskets to transport seedlings to Sangasanga mountain, cover the cost of labor to clear the area of invasive weeds, and labor to plant the trees.

---
The Association of Zoos and Aquariums SAFE (Saving Animals from Extinction) program is a framework that focuses the collective expertise within accredited zoos and aquariums and leverages their massive audiences to save species. Saving Animals From Extinction focuses the collective expertise within AZA-accredited zoos and aquariums and leverages their massive audiences to save species.
Together AZA's SAFE programs are saving the most vulnerable wildlife species from extinction and protecting them for future generations. The mission of SAFE: Saving Animals From Extinction is to combine the power of zoo and aquarium visitors with the resources and collective expertise of AZA members and partners to save animals from extinction. Our work with the African Vultures SAFE program includes supporting education and outreach, capacity-building, and fundraising.
The Brandywine Zoo is a program partner of several AZA SAFE programs. See below for how we're helping to save animals from extinction.
---
North American Songbird SAFE
North American Songbird SAFE focuses on minimizing some of the main threats to songbirds including bird collisions with glass and encouraging visitors to adopt best practices at home, increasing effective messaging regarding domestic cat impacts on wildlife, preserving and building native habitats on AZA members' grounds and in the communities they serve, reducing contaminants that affect North American songbirds, increasing bird friendly behavior through education and creating empathy, and ending the trafficking of North American songbirds. Find out more.
Brandywine Zoo supports this program by celebrating World Migratory Bird Day each year, using bird-strike decals on our glass windows to reduce collisions, educating guests about bird friendly practices they can do at home, participating in citizen/community science projects, and coordinating with local businesses to drink Bird Friendly Coffee.
---
AFRICAN VULTURES SAFE
African vultures are an official SAFE species, and program partners are working to combat the African vulture crisis. Vulture populations in Africa are facing extinction due to poisoning related to poaching and human-wildlife conflict. SAFE program partners are working with local communities to respond to poisoning and poaching incidents, rehabilitate injured vultures, breed and reintroduce vultures, and research wild vultures.
Brandywine Zoo supports this program with staff working on the steering committee for this program. Our staff lead education and community outreach efforts for the Vultures SAFE program, help coordinate AZA member organizations' efforts for International Vulture Awareness Day, and annually fundraise for vulture conservation.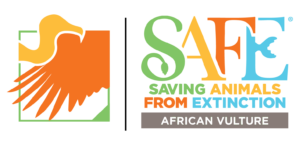 ---
North American Monarch SAFE
Monarch butterfly populations face steep declines due to habitat loss, pesticides, and climate change throughout the continent, making widespread collaboration crucial for recovering and sustaining this species. Some of the main initiatives of Monarch SAFE include citizen science and public education on monarchs and their plight, habitat creation and restoration, and research. Read the program plan here.
You can participate in the community science opportunities to save monarchs by reporting monarch sightings via Journey North, report monarch eggs and larva via Monarch Joint Venture, and report migrating monarchs (typically in the fall) with Monarch Watch. Additionally, cut back tropical milkweed in mid-October to discourage monarchs from overwintering in Delaware and to help reduce disease transmission. Even better, plant native milkweed and other pollinator-friendly plants in your own garden. Find out what to plant for your home here.
Brandywine Zoo is working to save monarchs by planting native milkweed, selling or giving away milkweed during some events, encouraging citizen/community science participation in our guests, and educating our guests on what they can do at home to help monarchs.