IMAGINE THIS… A NEW LOOK—NEW EXHIBITS—NEW GUEST EXPERIENCES
For over 115 years, the Brandywine Zoo has been a landmark in Wilmington and a beloved destination for generations of Delawareans. This jewel is undergoing significant changes chartered by the Zoo's Master Plan that re-imagines the Zoo with a balanced project approach between infrastructure, guest services, and modern animal habitats. As the plan unfolds, there will be both public and behind-the-scenes changes. To accomplish this transformation, the Delaware Zoological Society has launched a capital fundraising campaign called, Our Zoo Re-imagined. Contact Mark Shafer at (302) 407-4413.
Our Zoo Re-imagined is calling upon individuals, businesses, organizations, and all others to contribute to transitioning the Brandywine Zoo from today to tomorrow. Phase 1 is done. Phase 2 is underway. Our Zoo Re-imagined is a $5 million capital campaign to fund Phase 3.
Phase 3 of the Master Plan will result in a dramatic new entryway—expanding the zoo's footprint, and a new South American Wetlands Habitat that will include several animal species, such as, flamingos, sloths, and the Southern pudu.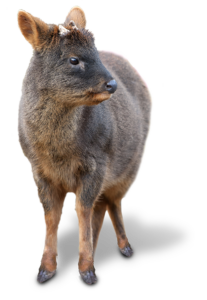 The Brandywine Zoo is a true public-private partnership; the care and management of the Zoo's land and animals is managed by Delaware Department of Natural Resources & Environmental Control (DNREC) and fundraising and business operations are managed by the Delaware Zoological Society, the Brandywine Zoo's nonprofit partner organization.
DNREC has already committed $5 million to finish the first two phases of the plan. The multi-level Madagascar Habitat was completed in 2020.  Work has started on the Animal Care Center and should be completed by Spring 2022. DNREC has already completed Phase 1 work: upgrades to the Andean Condor viewing area, an improved farmyard experience, and several interactive play-and-learn areas, including the Honey Bee Station.
---
AN EVOLVING TRANSFORMATION THAT WILL BENEFIT OUR ANIMALS, OUR GUESTS, AND OUR COMMUNITY

Phase 1 – Completed Upgrades and Improvements:
New Condor Viewing Area: Close-up encounters with one of the world's largest flying birds.
Improved Honey Bee Display: This popular display has become more interactive and attractive with new play elements, graphics and oversized metal flowers.
New Animal Habitats: Three adorable Goat breeds are now on display and ready to pet. These include the Nigerian Dwarf, African Pygmy and Angora.
Special Visitors: During the Summer of 2019, visiting Alligators and Wallabies appealed to all who saw them.
Phase 2 – Madagascar complete:
The Madagascar Habitat reflects the environment of Madagascar, the largest island off the coast of Africa that is home to some of the most unusual wildlife on the planet. This new habitat contains three species of Lemurs, which are endangered species that are endemic to Madagascar. They will share their habitat with Radiated Tortoises, one of two endangered species of tortoises found only in Madagascar. This exciting habitat opened in Fall 2020.
The New Quarantine Building, the Animal Care Center,  will improve our ability to care for our animal collection, including acclimating new animals and providing on-going veterinary care. Every animal must go through a 30-90 day quarantine to ensure that they are healthy when introduced to the Zoo's current animal population. In addition, the expanded facility will house specialized animal care equipment to provide the best care possible for our animal population, for example, a digital portable x-ray. This needed facility will support the continually strengthening AZA accreditation standards for animal care and welfare.
Phase 3 – Our Zoo Re-defined, Re-energized…Re-imagined
It is important to note that the Capital Campaign will include some subtle changes that may not be readily apparent to the casual visitor. However, these improvements combined with the more dramatic highly visible additions create a WOW factor that will draw new visitors while satisfying our existing Zoo champions' desire for change. Projects include:
A Dramatic New Entryway: First and foremost, a brand new entrance will expand the Zoo's footprint into the unused space in front of the Zoo. The entry complex will include new ticketing and security areas along with the habitat described below. This re-imagined entry will help transform the Zoo, creating greater visibility and accessibility.
An Exciting South American Wetlands Habitat: Located within the new entry space, this habitat will feature Chilean Flamingos. With their striking pink color and impressive carriage, the Flamingos will create a strong visual welcome to the Zoo. It will be a multi-species habitat and may also include Sloths and Southern Pudu, the world's second smallest species of deer.
On to the Future…
The Master Plan stretches well beyond the three Phases described here. While this Capital Campaign focuses on Phase 3, many other changes are envisioned:
Slide through the Otter Habitat: a completely new Otter habitat will offer better viewing and an opportunity to slide right through it.
Changing the Shape of the Zoo: a circular visitor pathway will be created allowing visitors to walk around the Zoo vs "out and back" as they do now. This means they will experience 17 different habitats throughout their walk.
A State-of-the-Art Wellness Center: a new hospital will help ensure the health of animals.
Better Land Use: administration offices and other structures that do not need to be located within the main Zoo will be relocated to provide space for future habitats.
A Partnership in Progress: the Master Plan extends farther into the larger vision of the entire Brandywine Park. As the Zoo is re-imagined, the Park, too, will undergo changes and improvements. By working in tandem, the entire area becomes a more attractive, vibrant, and valuable community asset.
And Beyond…
The key take-away is the Brandywine Zoo is on the move with improvements, updates, and renovations that will delight, surprise, and inform as it remains one of the preeminent attractions in the region. Experience the Brandywine Zoo…Re-Imagined.
---
Change is Good… Transition from Today to Tomorrow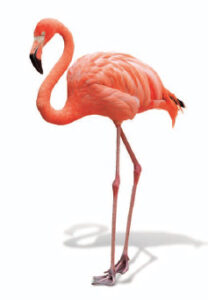 The Master Plan envisions exciting updates that will improve and enhance both our animals' welfare and our visitors' experience while retaining most of the features you remember and love. The overall Plan design covers upgrades that include a new entrance, new animals, new exhibits, animal housing and a wellness center, as well as improvements to visitor parking, play areas and other public spaces. It will also increase our ability to provide education on the importance of conservation and biological diversity. In addition, the Plan includes improvements that will allow the Zoo to secure Association of Zoos and Aquariums (AZA) re-accreditation for another 5-year period. It also means the Zoo will continue to have access to animals from around the world that would never be seen in Delaware, which sets us apart from other regional attractions.
---
The Capital Campaign is Live
The Delaware Zoological Society's $5 million Capital Campaign will help bring to life Phase 3 of the Master Plan. Here's what's included: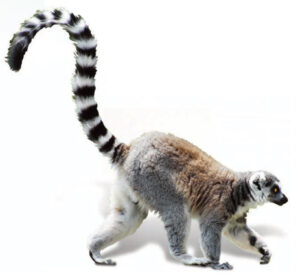 A New Entryway: A brand new entrance will expand the Zoo's footprint into the unused space in front of the Zoo. The entry complex will include new ticketing and security areas along with a new exhibit. This re-imagined entry will help transform the Zoo, creating greater visibility and accessibility.
An Exciting South American Wetlands Exhibit: A new multi-species exhibit, located within the entry space, will feature Chilean Flamingos, Sloths and Southern Pudu.
Behind-the Scenes: Subtle behind the scenes improvements, combined with the highly visible updates, will create a WOW factor that will satisfy our existing Zoo champions' desire for change.
---
Ways of Giving
Gifts to the Campaign may take the following forms:
Gifts of Cash
Pledges with payments over a three to five year period are encouraged as the easiest way to support the campaign.  Contributions to the campaign are tax deductible to extent allowable by law.  Payments may be made annually or at a more frequent interval.
Gifts of Assets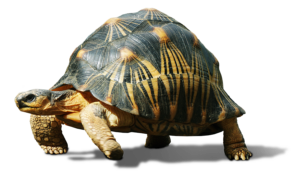 A donation of assets that have appreciated in value enables the donor to maximize their support while taking advantage of a potential tax deduction for the full fair market value of the gift at the time of the donation.  Assets must be readily liquid at the time they are received and will be sold as soon as possible. (Stocks, Bonds and Retirement Plan Gifts).  Gift letters will be mailed to donors with their tax deductible information after the assets are converted to cash.
For gifts that are not readily liquid the campaign committee will seek the approval of the Executive committee prior to the acceptance of the gift. (Life Insurance, Real Estate, Jewelry, etc.)
Matching Gifts
Many companies have matching gift programs for donations and volunteer efforts. Please check with your human resources department to determine if your support of The Delaware Zoological Society qualifies for a matching gift.
Planned Gifts
Designating the Delaware Zoological Society as a beneficiary of a retirement plan such as an IRA, Keogh or 401(k) can present tax advantages that may be ideal for you.
Bequests and other deferred giving vehicles such as Charitable Remainder Trusts enable you to support the campaign and provide for the Zoo while potentially providing tax benefits to you now.
Life Insurance
Premium payments can potentially be tax deductible for life insurance policies designating Delaware Zoological Society as the beneficiary. Potential tax benefits are also associated with a gift of paid-up life insurance.
NOTE: Gifts for the Long Term Legacy of the Zoo will support the future of the Zoo but not count towards the capital campaign. (Endowment or Eagle Legacy Society)
Thank you for investing in our Community with a contribution to the Delaware Zoological Society's Capital Campaign in support of The Brandywine Zoo.