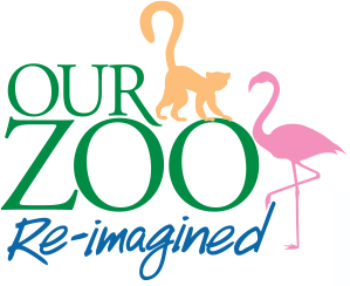 An evolving transformation that will benefit our animals, our guests, and our community
Imagine this… A New Look—New Exhibits—New Guest Experiences
It's all happening as our Brandywine Zoo is…re-imagined. A multi-year, multi-phased $30 million Master Plan will bring dramatic changes to the Zoo. Kicking off with a $10 million goal, The State Department of Natural Resources & Environmental Control (DNREC) has already committed an initial $5 million towards the first two Phases. Now, in support of the Brandywine Zoo's Master Plan, the Delaware Zoological Society embarks on a 3-year, $5 million Capital Campaign to initiate and complete Phase 3.
For more information about our capital campaign or general donation questions, please contact the Development Office at (302) 571-7747 or development@brandywinezoo.org 
Ways of Giving
Gifts to the Campaign may take the following forms:
Gifts of Cash
Pledges with payments over a three to five year period are encouraged as the easiest way to support the campaign.  Contributions to the campaign are tax deductible to extent allowable by law.  Payments may be made annually or at a more frequent interval.
Gifts of Assets
A donation of assets that have appreciated in value enables the donor to maximize their support while taking advantage of a potential tax deduction for the full fair market value of the gift at the time of the donation.  Assets must be readily liquid at the time they are received and will be sold as soon as possible. (Stocks, Bonds and Retirement Plan Gifts).  Gift letters will be mailed to donors with their tax deductible information after the assets are converted to cash.
For gifts that are not readily liquid the campaign committee will seek the approval of the Executive committee prior to the acceptance of the gift. (Life Insurance, Real Estate, Jewelry, etc.)
Matching Gifts
Many companies have matching gift programs for donations and volunteer efforts. Please check with your human resources department to determine if your support of The Delaware Zoological Society qualifies for a matching gift.
Planned Gifts
Designating the Delaware Zoological Society as a beneficiary of a retirement plan such as an IRA, Keogh or 401(k) can present tax advantages that may be ideal for you.
Bequests and other deferred giving vehicles such as Charitable Remainder Trusts enable you to support the campaign and provide for the Zoo while potentially providing tax benefits to you now.
Life Insurance
Premium payments can potentially be tax deductible for life insurance policies designating Delaware Zoological Society as the beneficiary. Potential tax benefits are also associated with a gift of paid-up life insurance.
NOTE: Gifts for the Long Term Legacy of the Zoo will support the future of the Zoo but not count towards the capital campaign. (Endowment or Eagle Legacy Society)
The Delaware Zoological Society's Board members and/or campaign volunteers would be pleased to explore these options with you to help determine which best suits your needs and preferences. Of course, we also encourage you to consult your own financial advisor in order to explore ways to maximize your ability to support the Brandywine Zoo.
Change is Good… Transition from Today to Tomorrow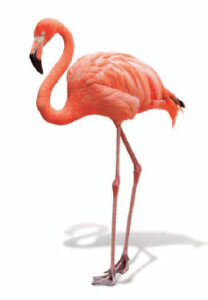 The Master Plan envisions exciting updates that will improve and enhance both our animals' welfare and our visitors' experience while retaining most of the features you remember and love. The overall Plan design covers upgrades that include a new entrance, new animals, new exhibits, animal housing and a wellness center, as well as improvements to visitor parking, play areas and other public spaces. It will also increase our ability to provide education on the importance of conservation and biological diversity. In addition, the Plan includes improvements that will allow the Zoo to secure Association of Zoos and Aquariums (AZA) re-accreditation for another 5-year period. It also means the Zoo will continue to have access to animals from around the world that would never be seen in Delaware, which sets us apart from other regional attractions.
The Capital Campaign is Live
The Delaware Zoological Society's $5 million Capital Campaign will help bring to life Phase 3 of the Master Plan. Here's what's included: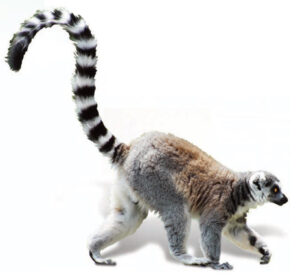 A New Entryway: A brand new entrance will expand the Zoo's footprint into the unused space in front of the Zoo. The entry complex will include new ticketing and security areas along with a new exhibit. This re-imagined entry will help transform the Zoo, creating greater visibility and accessibility.
An Exciting South American Wetlands Exhibit: A new multi-species exhibit, located within the entry space, will feature Chilean Flamingos, Sloths and Southern Pudu.
Behind-the Scenes: Subtle behind the scenes improvements, combined with the highly visible updates, will create a WOW factor that will satisfy our existing Zoo champions' desire for change.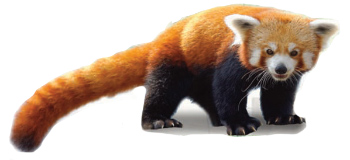 You Belong in the Zoo!
We hope you will want to be a part of the re-imagining of our Zoo. Your participation and support is critical for us to achieve our objectives. Gifts of all sizes are needed and welcomed. Most of the new exhibits, buildings and viewing areas are available for sponsorship and naming, giving you prominent recognition for your commitment to and support of our Zoo.  To see some of the dedication opportunities, click here.
Thank you for investing in our Community with a contribution to the Delaware Zoological Society's Capital Campaign in support of The Brandywine Zoo.