Visit
Visitor Information, Hours & Fees
The Brandywine Zoo is in Brandywine Park, Wilmington, Delaware. The zoo is less than five acres and is home to animals that range from more common species to the highly endangered. The Brandywine Zoo provides numerous learning experiences and events for all ages throughout the year. See below other details.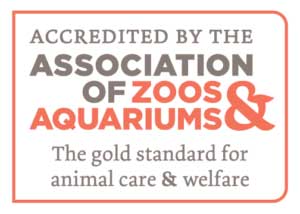 The Brandywine Zoo is managed by the Delaware Division of Parks and Recreation with the support of the Delaware Zoological Society. The Brandywine Zoo is an accredited member of the Association of Zoos & Aquariums.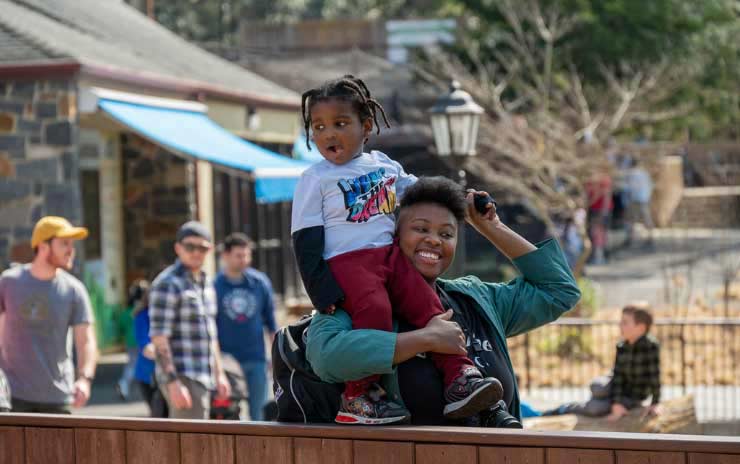 MAY 1 – OCTOBER 31
Members (with card) & Children (under 3 yrs.)
FREE
Children (3-17 yrs.)
$7.00
Adults (18-61 yrs.)
$9.00
Seniors (62+ yrs.)
$7.00
NOVEMBER 1 – 30
Members (with card) & Children (under 3 yrs.)
FREE
Children (3-17 yrs.)
$5.00
Adults (18-61 yrs.)
$7.00
Seniors (62+ yrs.)
$5.00
WINTER RATES: DECEMBER 1 – MARCH 17
Due to limited visibility of some of our animals, the Zoo is FREE (excluding events)
Hours
The Brandywine Zoo is open daily, 10am – 4pm (last admission at 3:30pm).
Please note the Zoo is closed on Christmas Day and may close for bad weather or construction projects. May close early for special evening events.
Age Requirements
Children under the age of 16 must be accompanied by an adult.
Refunds/Rain Checks
We regret that we cannot offer refunds or rain checks.
Accessibility
The zoo and all exhibits are wheelchair and stroller accessible. However, due to the slope of the landscape, some areas may be less accessible than others. For more specific information on zoo accessibility please visit the Accessibility page.
Google Translate Friendly

The Brandywine Zoo's signs and maps are Google Translate friendly! Los letreros y mapas de Brandywine Zoo son compatibles con Google Translate!
Lost & Found
For lost children, personal articles or in the case of an emergency, visitors should go to the Admissions Building/Zootique Gift Shop. Phone inquiries, call 302-571-7788.
Parking & Directions
General parking is located in Brandywine Park along the Brandywine River across from the zoo grounds. Handicapped parking spaces are located adjacent to the Education Building (close to the zoo entrance) and spots are in the general lot along the river. Parking is free to all. For more information, please visit Parking and Location.
NOTE: If taking I-95 to the Zoo, please be sure to check Restore the Corridor project.  Major construction on I-95 may cause delays in travel time.
ACCESS Delaware
Simply show your ACCESS Card paired with a valid photo ID when purchasing admission or tickets, Cardholders pay the deeply discounted rate of $2 per person (for the Cardholder and up to three additional people)! If the cardholder is a minor, they will not have photo ID.
Permissions
During your visit you may be filmed, videotaped, and/or photographed by a Brandywine Zoo employee, contract photographer, and or the news media. Your attendance serves as permission for the use of your image by the Brandywine Zoo and its constituents.
For the Media
News and entertainment media wishing to visit the zoo grounds for interviews and/or photography must contact the main office in advance for arrangements. Call 302-571-7788 or visit our News page.