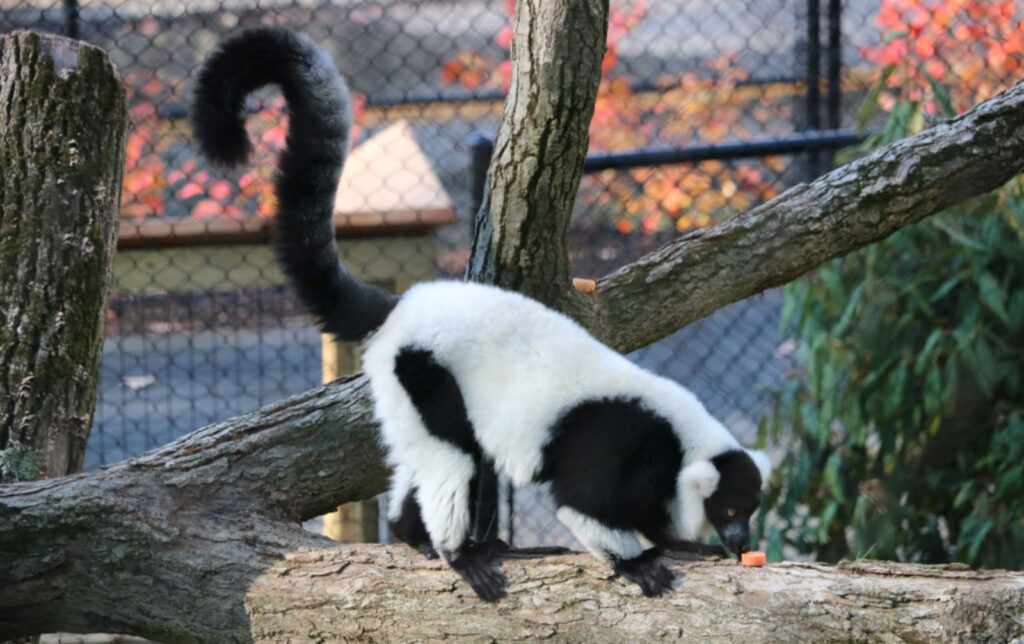 Black and White Ruffed Lemur
VARECIA VARIEGATA
The Brandywine Zoo has three black and white ruffed lemurs: Rees, Amor Jr. ("AJ"), and Beans. They came from the Duke Lemur Center in October 2020.
Amor Jr. and Rees are fraternal twin brothers (born 5/17/2013), born at Duke Lemur Center, and Beans (born 5/5/2008) is unrelated to the boys and she was born at the Tulsa Zoo. They are a nonbreeding group and have been living together since December 2019 as a family unit.
Threats & Conservation
They are threatened by deforestation caused by agriculture, mainly slash-and-burn farming, and from hunting for bushmeat, and the pet trade. Madagascar is an extremely impoverished country with many humanitarian issues which make wildlife conservation a challenge unless these issues are also addressed.