Common Raven
CORVUS CORAX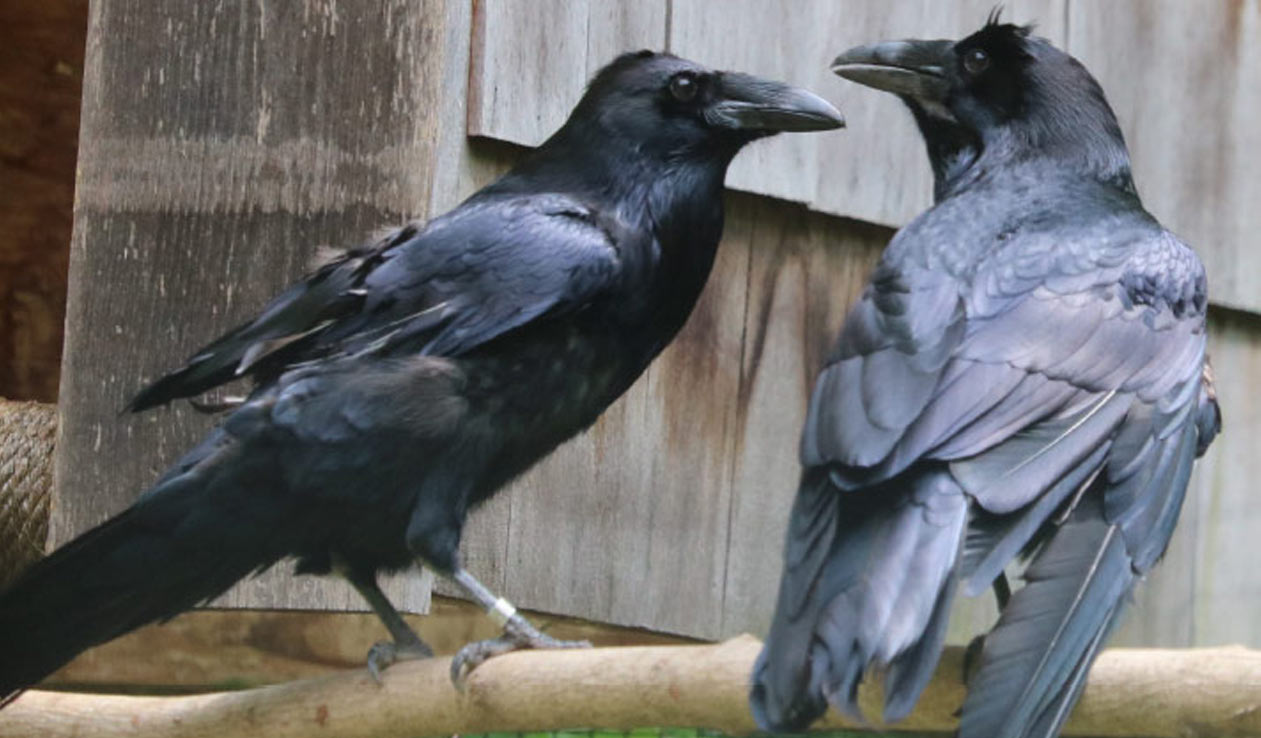 The Brandywine Zoo has two female ravens, Kanga and Dichali.
HABITAT
Adaptable to many conditions – forests, rocky areas, grasslands, shrubland, urban, and tundra.
GEOGRAPHIC REGION AND RANGE
Found on almost every continent, ranging from the Artic to the mountains of South America.
DIET
In Natural Habitat: Rodents, insects, carrion, lizards, frogs, garbage, dung, eggs
Diet at the Zoo: Bird of Prey meat, produce, insects (mealworms and crickets), hard boiled eggs, fish, and mice.
PHYSICAL DESCRIPTION
Common ravens have a wedge shaped tail and a large, black body.
LIFESPAN
Natural Habitat: 10 – 15 years
Under Human Care: 40 – 50 years
THREATS
When eastern forests were cut down in the nineteenth and twentieth centuries, ravens disappeared from most of eastern North America, but they are beginning to return to the Northeast as forest cover regenerates. In much of their range, ravens are unwelcome: they have been shot at, poisoned, or harassed in attempts to preserve crops (and occasionally livestock).
STATUS
Least Concern
FUN FACTS
A flock of ravens is called an "unkindness."
Ravens are the largest of the passerines – also known as "perching birds."
By consuming carrion (decaying animal flesh), avian scavengers like ravens likely aid in reducing the spread of diseases.
Ravens are known to use tools and barter, making them as intelligent as parrots, great apes, and small human children.
What are AZA Zoos doing for Common Ravens?
Many zoos like the Brandywine Zoo have rescued or rehabilitated ravens living under their care. Zoos across the country often give homes to injured and rescued wildlife who would not be able to survive without human care.