HELP US MAKEOVER THE CURRENT PUDU EXHIBIT INTO A BEAUTIFUL AND LARGER MULTI-LEVEL PUDU HOME
The Delaware Zoological Society is raising money to makeover the current pudu exhibit and build a beautiful and larger multi-level pudu home as part of Our Zoo Re-imagined.
Ande and Clover live in a habitat for two, but changes are necessary to accommodate a pudu family. We are excited to announce that Clover gave birth recently to a healthy male fawn.Now, more than ever, we need your help to do a PUDU HOME MAKEOVER.
The habitat will have indoor and outdoor space, a wading pool, and multi-level vegetation. The modern makeover design will enable the pudu to spend time outdoors and go inside when cooler—and still be viewed by zoo visitors. It will have an area behind the scenes for special pudu care too. Professional designers say it will cost $340,000. We need to raise this amount to make it happen.
Please help us.
---
YOUR SUPPORT IS CRUCIAL TO THE SUCCESS OF THIS PROJECT.
FOR A $50+ DONATION  TO THE Pudu Home Makeover construction fund, YOUR NAME WILL BE DISPLAYED ON A YARD SIGN AT THE ZOO!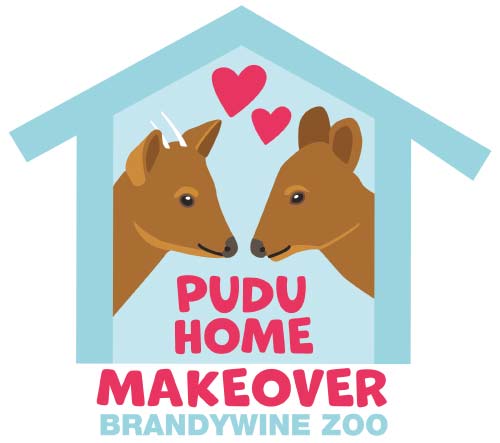 Professional habitat designers' estimate the project will cost $340,000.
The new habitat will include indoor winter housing with viewing windows so the pudu and their toucan and tortoise neighbors can be safe inside and seen during cold or inclement weather. A recirculating stream and small pool will provide ambiance and enrich the lives of the pudu. New plantings and increased vertical space will provide a comfortable habitat with various viewing areas for visitors.
In the event we don't reach the full $340,000 goal, all funds raised will go to the Delaware Zoological Society's Our Zoo Re-imagined plan. This plan includes a multi-species habitat at the entrance of the Brandywine Zoo and other major renovations. Please consider donating today.
We need to raise $340,000 (USD). Can you help?
Here are ways to contribute:
DONATE using our secure site link on this page.
Make check payable to Delaware Zoological Society (PUDU HOME MAKEOVER) and mail to Brandywine Zoo, 1001 North Park Drive, Wilmington, Delaware, 19802.
SHOP our Zootique store—onsite or online. We have pudu t-shirts.
Become a Delaware Zoological Society member—stay informed and get amazing benefits.
SPONSOR this project. Contact Mark Shafer, DZS Executive Director, to learn the benefits of sponsorship.
Note: Contributions to this campaign are tax-deductible to the extent the law allows.
---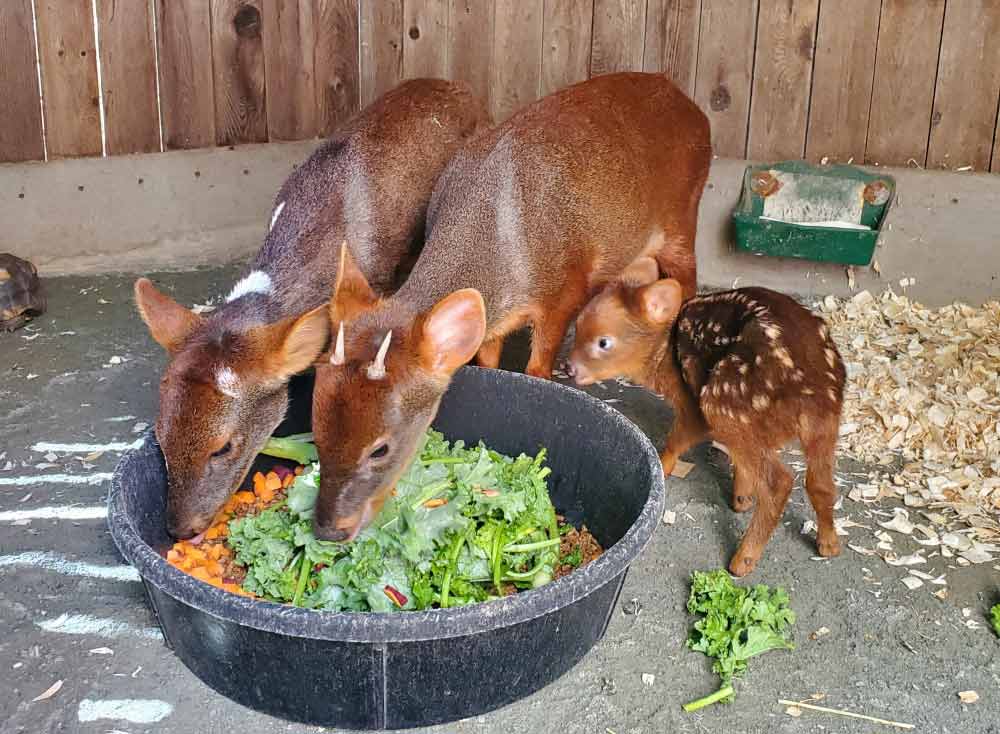 MEET THE PUDUS
Clover (female), Ande (male) and their male fawn live at the Brandywine Zoo. Clover and Ande were born in AZA accredited zoos in the United States and were paired by the Species Survival Program with hopes of increasing the pudu population.
PERILS OF PUDU
Southern pudu are the second smallest deer in the world at 14-17 inches (35-43cm) at shoulder height. There are fewer than 10,000 southern pudu left in the wild in Argentina and Chile, and these numbers are rapidly decreasing because of habitat destruction, being hunted for food by humans, and killed by loose dogs. There are about 200 pudu in zoos around the world.